Latest Posts
About Me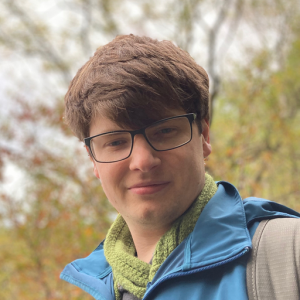 I'm James Sheasby Thomas, a Test Analyst and Accessibility Advocate for Inviqa. As a tester, I work alongside project team members to ensure that our work is robust and fit for purpose. I conduct cross-platform and user-focused testing to help optimise user experience for all. I often adopt the role of a Quality Advocate, ensuring that each project's unique interpretation of quality is practised and understood by all team members.
As part of my role I deliver accessibility training to multi-disciplinary teams and provide accessibility consultancy for internal and external projects. I also speak at meetups, conferences and internal events on subjects such as accessibility, agile testing and quality advocacy.
Quick CV
Test Analyst and Accessibility Advocate, Inviqa
September 2015 – Present
I typically act as the lead or solo tester for CMS and e-commerce projects. I use technical testing approaches and automation to augment my exploratory testing. By advocating for the practise of holistic quality by all team members, I ensure that projects balance the needs and desires of all stakeholders.
As an accessibility advocate, I deliver tailored workshops to public sector organisations. I have also created an internal 'Accessibility Advocate' training course suitable for all disciplines. I provide accessibility consultancy and auditing for internal and client projects.
In 2019-2020, I led a training programme for two software testing apprentices. Using a range of learning techniques, I ensured that they became skilled and effective members of our QA Team.
I regularly speak at conferences, meetups and company events.
January 2014 – September 2015
I was the sole tester for Numiko's CMS and web app projects. I developed test strategies tailored for each project, and conducted exploratory and functional testing.
As part of my role, I implemented accessibility-by-default practices throughout the project lifecycle. I ensured that our projects met WCAG 2.0 guidelines and satisfied disabled users' needs.
I also led or contributed to user research projects. My research techniques included user testing, eye tracking, online surveys and Google Analytics audits.
Communications Manager, LexAble
April 2012 – August 2013
LexAble is the creator of Global AutoCorrect, an assistive software tool for dyslexic students and professionals. As their first full-time employee, I developed and implemented LexAble's brand and communications strategy. My key projects included printed marketing materials, promotional video curation and a complete website redesign. I also supported the Managing Director and Sales team with strategic communications and pre-sales planning. During my time at LexAble I also contributed to industry publications as a ghost writer, and submitted a winning nomination to the 2012 Tech4Good Awards.
By revamping LexAble's brand and communication style, I provided a key contribution to LexAble's rapid early growth from a one-person operation to a profitable small business with an impressive market share in the assistive software industry.
Contact Me
You can find me on Twitter or LinkedIn, or contact me via email.